Ybema Productions converts learning goals into attractive digital content and helps organizations to get their message across through animation, microlearning, apps and video.
Connecting, motivating, rewarding, inspiring and pushing people boundaries, that's what PBN does. At special locations and with original activities.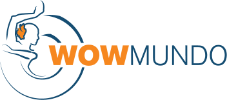 WOWMundo facilitates, trains and coaches employees at all levels of the organization. They take steps towards (more) happiness in the workplace.
With TrainTool we have an intensive cooperation for training courses in which the video role play method of TrainTool is integrated with our classroom training courses.
B-Partners has customer focus as a starting point. Customer-oriented entrepreneurship by connecting the 3 pillars of brand, customer and team. The result is a relevant organization, loyal customers, valuable growth and committed employees.
v. Aggelen
Training & Advies
Ronald works in the field of people and performance. He guides change processes and leadership programs based on influencing technology.